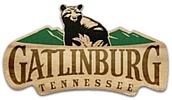 CACI Convention 2014 - Save the date!
Gatlinburg, Tennessee
July 13-19, 2014
Edgewater at the Aquarium Hotel
Gatlinburg and the Great Smoky Mountains feature a beautiful spot of pampered civilization nestled in one of the last tracts of unspoiled wilderness in the eastern United States.
Surrounded on three sides by Great Smoky Mountains National Park, Gatlinburg takes pride in its mountain heritage and the local culture of this gateway city to the Smokies. Small town goodness is everywhere you look – from quaint shops and unique art and crafts galleries to the walkable downtown area bustling with friendly faces, fun attractions and hometown restaurants. This is truly a place to relax, reconnect, and Reach Higher Ground.
You can explore the 1.3 million gallon Ripley's Aquarium of the Smokies, ride the country's largest aerial tram to the top of Ober Gatlinburg, shop at over 400 unique shops, galleries and boutiques or travel the 8-mile loop of Great Smoky Arts & Crafts Community, the largest gathering of independent artisans in the country.
The Smoky Mountains National Park is the most visited National Park in the United States. It's so big that scientists are still discovering some of the plant and animal species that live there. The park is home to more than 1,500 bears so keep your eyes open when hiking the Smoky Mountain trails. Nothing beats seeing a bear in the park, and there are plenty of other breathtaking sights here in the Smoky Mountains – waterfalls, winding valleys and century-old architecture.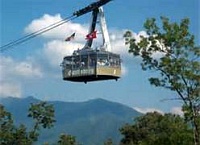 Our convention hotel is the Edgewater at the Aquarium. The Edgewater is an eight story luxury high rise hotel located smack in the heart of Gatlinburg on the banks of the Little Pigeon River. You are one block from Ripley's Aquarium of the Smokies which is just a walk from the mountains to the sea.
Let nature surround you as you relax on your private riverside balcony listening to the gushing water and enjoying the panoramic mountain view. And as the sun sets, enjoy watching the mountain silhouette disappear into a starry night sky. The convenient location and covered parking allow you to leave your car parked for free and be steps away from all of the attractions that Gatlinburg has to offer. For the nature lover, you will enjoy the convenience to the Great Smoky Mountains National Park and the trout fishing just steps away from your guestroom.
The details for the convention are not yet set. Watch for more information by January on the CACI website.
Questions? Contact Barbara Accordino or Rhonda Higgins.
So start planning your summer 2014 vacation. Come join us in Gatlinburg, Tennessee, and begin your adventure in the Smokies!